CASE STUDY
Kivaan Mobile App
MOBILE APP DESIGN | DEVELOPMENT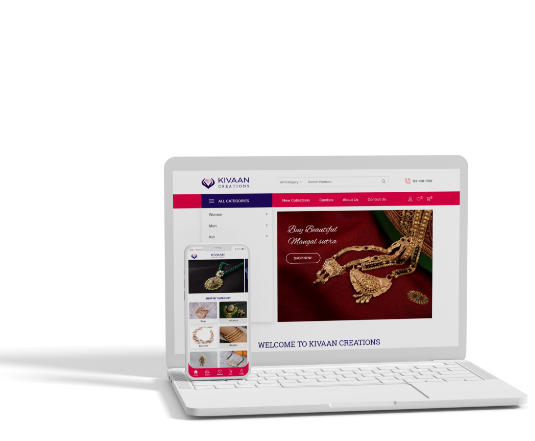 Kavedia Jewellers started with a massive head start of 40 years of experience in retail. It was founded in Pune back in 1997 and had been growing ever since. Every passing day, it expands itself into a larger network and an even bigger family.

THE CHALLENGE
Even with modernization in progress, Jewellery which holds a special place in our culture was left untouched by it, and the sale was entirely dependent on physical stores. In today's world of increasing comfort and lack of time, the friction of Jewellery shopping is a discomfort to both the retailer and the customer. Thankfully, the owner Mr. Ravi found a way out by going digital.
THE SOLUTION
With the thought and idea put forward by Mr. Ravi, along with the experience of team CodePlateau, we were able to put our conventional procedure of buying Jewellery online by developing a highly customized e-commerce website and mobile apps featuring Augmented Reality. This app also includes a future-ready augmented reality feature using which customers visualize how they look with the jewelry on themselves, helping them decide.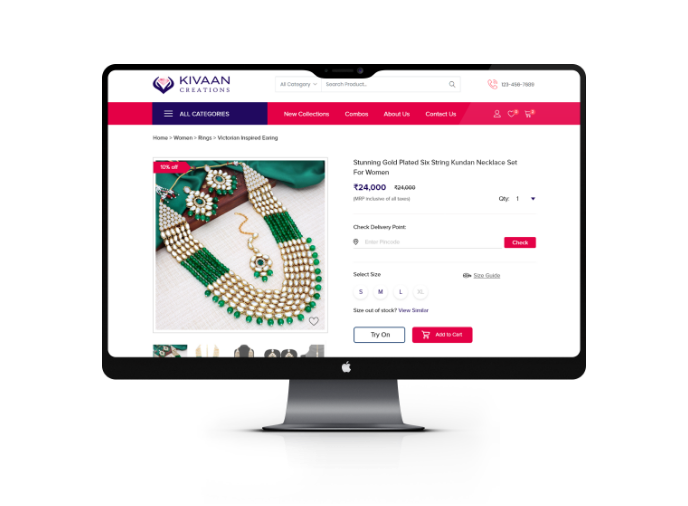 THE RESULT
The technical advancements over their competitors enable Kavedia Jewellers and Mr. Ravi to be a step ahead and maintain their position as a leader in the field. Online sale is an add on to the conventional in-store physical sale taking place. The online presence of Kavedia Jewellers speaks volumes instilling confidence in people about their product and services.
CONTACT US
Let's Discuss Your Project