CASE STUDY
NDIS Mobile App
MOBILE APP DESIGN | DEVELOPMENT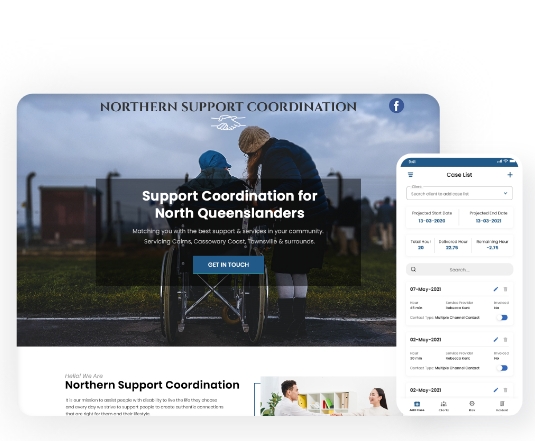 NDIS or National Disability Insurance Scheme is a government body established to implement the NDIS benefits and enforce them, acting as the body of the support coordination agency providing support to disabled individuals.

THE CHALLENGE
NDIS Agency involves multiple actors such as Clients, Staff, and Admin. The coordination between these three consists of a lot of data that needs to be tracked for effective operations and this data is traditionally managed in excel files. This was not only labor-intensive but also prone to manual errors.
THE SOLUTION
NDIS CRM developed by the Team of CodePlateau works on similar principles and is specifically tailored to the needs of NDIS agencies. It can create distinct NDIS participant profiles with detailed information, including likes, dislikes, hobbies, daily schedule, etc. It also has the facility to generate case notes to keep track of service delivered to customers. The staff can develop their client invoices based on the case notes in just a few clicks. Overall system allows effective tracking of data.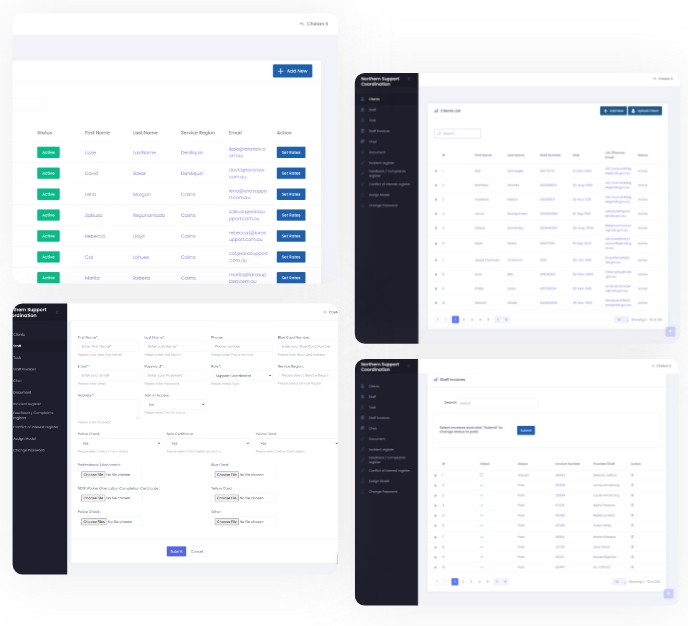 THE RESULT
The platform made staff's life easier, and they can create client profiles by directly uploading a file, create case notes through the web as well as a mobile app on the go, create invoices based on the case notes. Admin also has a smart dashboard where they can keep track of work delivered by each staff member to their clients. Overall Manual labor has been replaced with tech solutions.
CONTACT US
Let's Discuss Your Project