CASE STUDY
Fundswala Mobile App
MOBILE APP DESIGN | DEVELOPMENT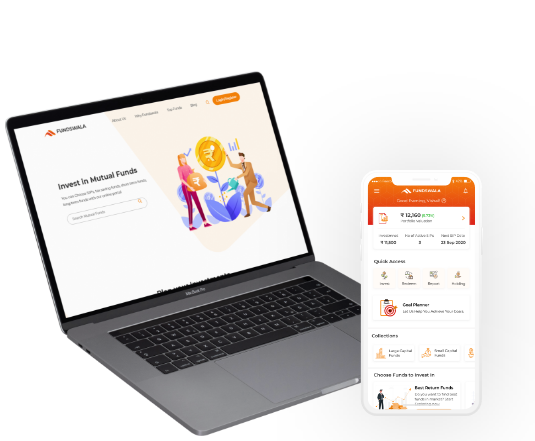 Fundswala has been an experienced player as a Mutual Fund Investment Agency. In an industry of indistinguishable work, trust, experience, and overachieving results are what make Fundswala one of the most successful players in the arena.

THE CHALLENGE
With share prices being a rapidly moving element now more than ever, everyone wants to benefit from a booming economy. Still, at the same time, they don't want to risk their hard-earned money considering the volatility of the stock market. The mutual fund managed by experts is the solution. It requires a real-time interface running indefinitely without having to rely on humans, which is exactly where the expertise of Fundswala was falling short of. The process of placing an order used to take place conventionally over a phonetic conversation which created friction.
THE SOLUTION
Fundswala Application developed by the CodePlateau Team is a full-fledged mutual fund investment platform. It eliminates the hassle of day-old conventional procedures with a much more intuitive process by putting it online. Anyone can easily sign up by themselves and start investing in any of the mutual funds listed on the NSE.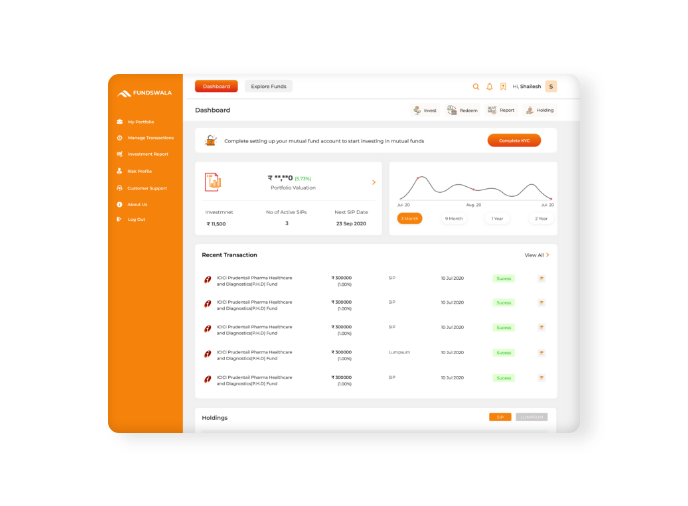 THE RESULT
Fundswala's expertise in the field, along with added efforts of Team CodePlateau, Fundswala was able to achieve automation hence more customer satisfaction, adding another feather to their hat. It also enabled a possibility for anyone to invest in the comfort of their homes.
CONTACT US
Let's Discuss Your Project